Houmour is important business cards
Design: Hironori Inoue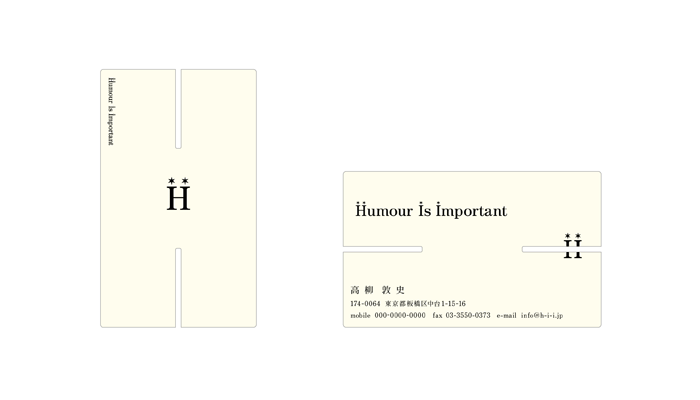 We created the business cards of Humour is important.
The paper of this bisiness cards cut out of the shape of "H".
Layouted the logo in the part where paper cut like the slit, It explains the structure of this logo that lines up two "*(stars)" on "H" that becomes "i" and "i" if this logo conceals the horizontal line of "H".