MOKK project 01 "frieg" flyer
Client: MOKK project
Design: Seiko Makita
Logo design: Hironori Inoue
Photo: Akira Wachi
Artwork: YORKE.
"freig" is a dance show presented by MOKK. We designed the flyer for the event with gold and black to represent the concept,"falling" We had many going back and forth with the printer since black on gold required technical trial error. After we made the flyer client liked it so much they decided to make large format posters.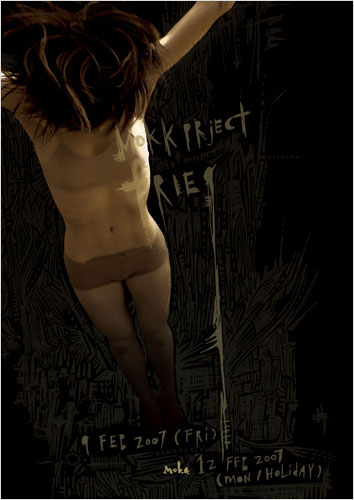 A4 / Paper: Mirror court platinum / Inc: 4C(Black, Brown, Gold, Matt black)/Black
Link
MOKK project
YORKE. Official website