BAKUHATSU!!MAN Official website
Client: Production BAKUHATSU!!MAN
Design: Seiko Makita
Artwork: YORKE.
We have designed and presented an image of fusing talents and personalities of people as main image for the web site.
Top page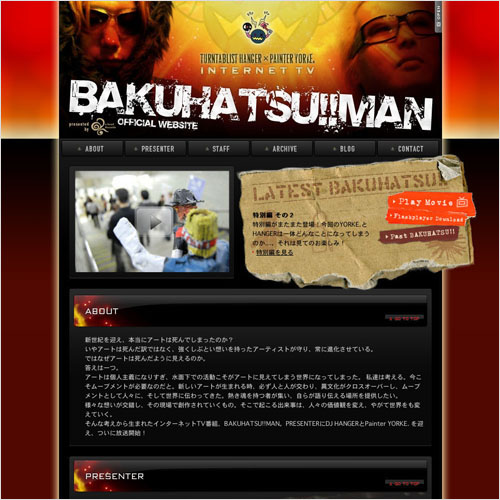 Blog "BAKUHATSU!!STATION"
Compared to the official blog we have presented something analog and more human touch to bring friendly feeling.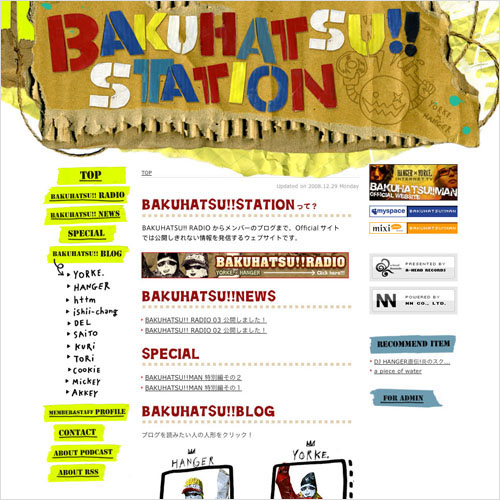 Link
BAKUHATSU!!MAN Official website
A-HEAD records
YORKE. Official website