NN CHIRISTMAS PARTY
CORRUGATED BOARD CASTLE
Client:NN
Product:Om, Nobumasa Takahashi
Staff: Mitsuho/AtsushiTakayanagi/Hazuki/Sorami/NatsuhideLee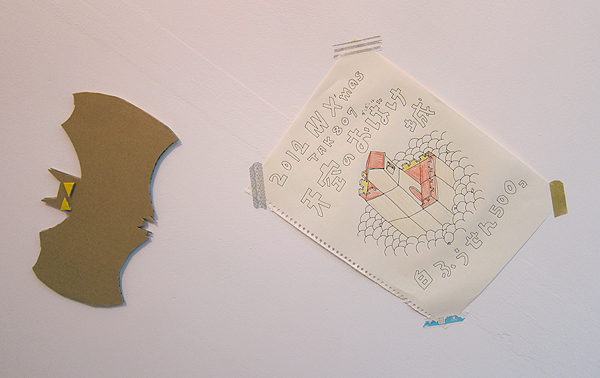 In 2012, "Corrugated board castle" was built in the house at the Christmas party of NN. The big box of "Cubic glove series" delivered from Fukushin co.,ltd is used, but it sold much this year, so a castle became big.
Separation strategy of parents and a child
If there is a child, it will be hard to attend a party. The request of such parents was received, the castle was built in the house by big corrugated paper, "only children's attractive division into which an adult cannot go" was made from the Christmas party of NN since 2011, and we realized "the party which does not feel uneasy even if it takes a child."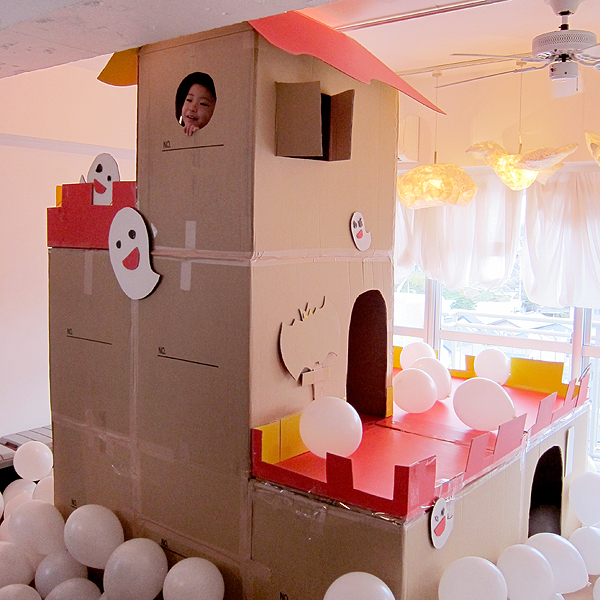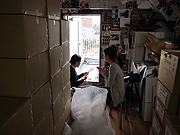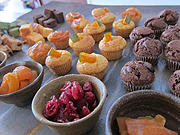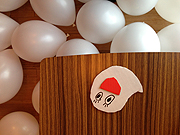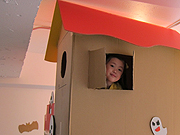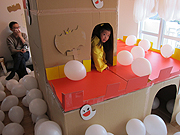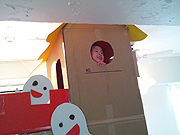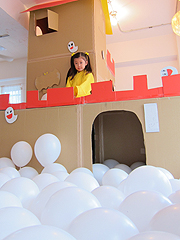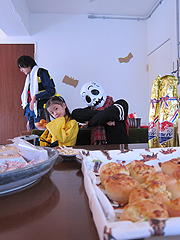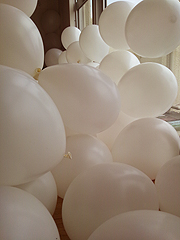 A disguise party
A disguise party of a "ghost" theme.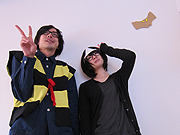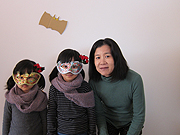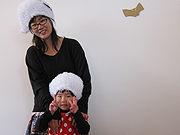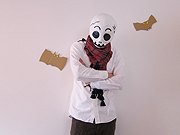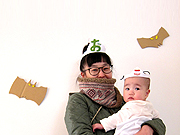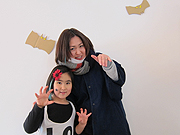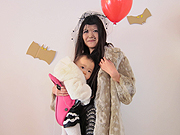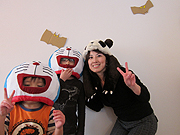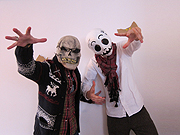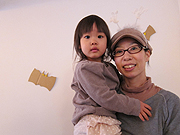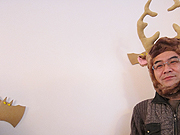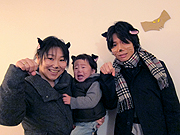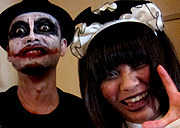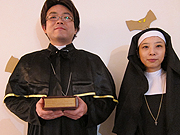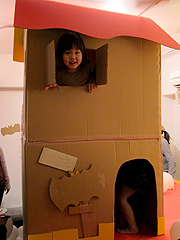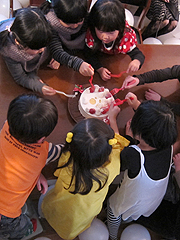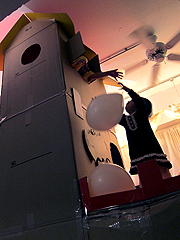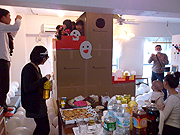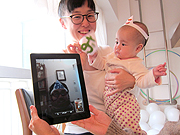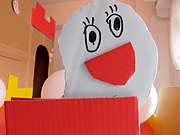 Santa Claus
Santa Claus has come, too.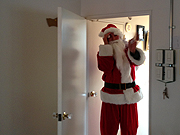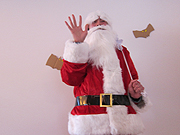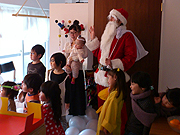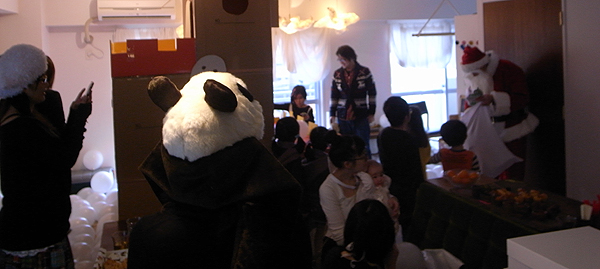 Thanks!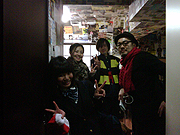 3 DAYS Later
In the case of usual,this is the great corrugated board castle of 2 stories. It is likely to say "stay like this for a while". However, I am an artist! A child's dream is not broken but corrugated board castle breaks. A castle will be built in a house in one day at Christmas, and it will have disappeared in three days. A fantastic three-day castle! (It was also broken in the bodily crush.) Sumire participates this year, too!