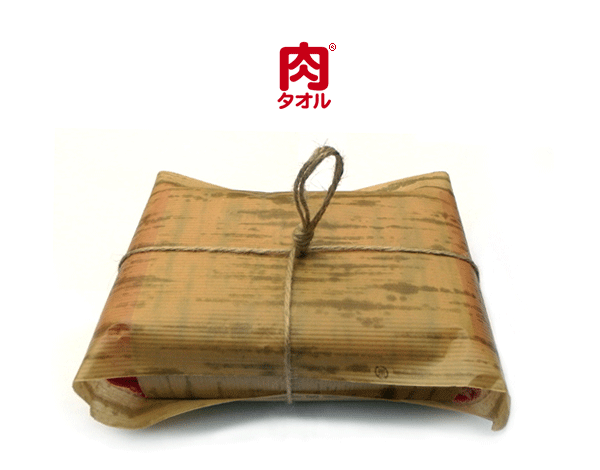 About "NIKU towel"
It all started with this thought by our meat-loving designer Seiko Makita; "If a person walking towards me had meat rapped around his/her neck, that will be funny." To not end it merely as a good idea, but also to make it practical and useful as a towel, we gained cooperation from a Towel Sommelier.
Manufactured by using the thread interweaving method in the city of Imabari, the "Towel Capital" of Japan, born is the NIKU (meaning meat in Japanese) TOWEL.
To add little surprises and smiles to our daily lives. Hoping that this towel can bring the yet unknown meat lovers together. These are the wishes we wrap in with the meat, one by one.
Details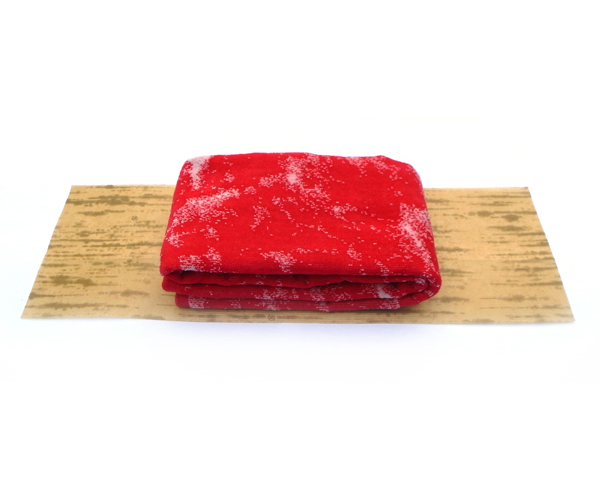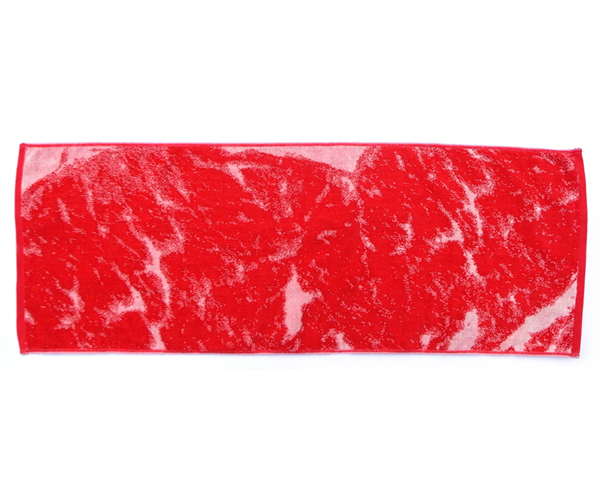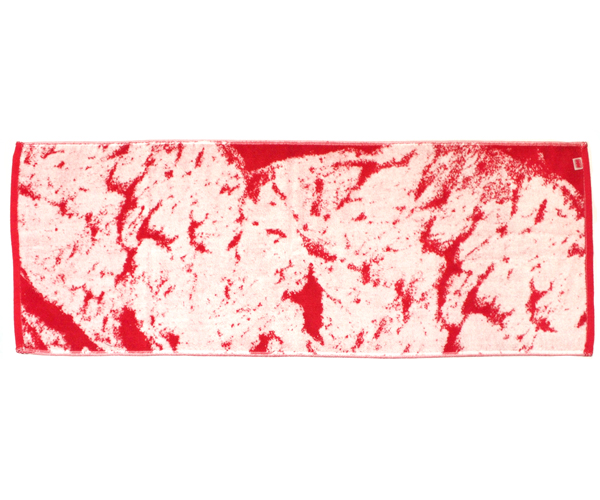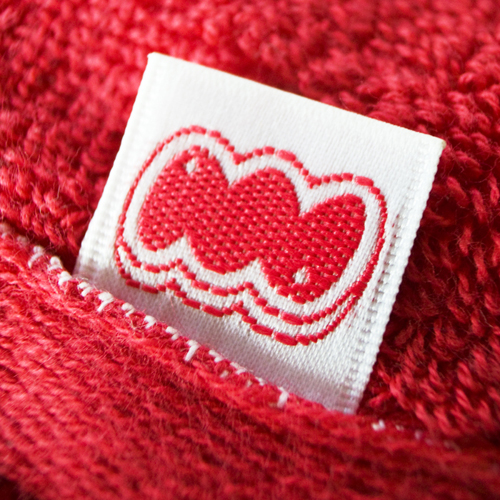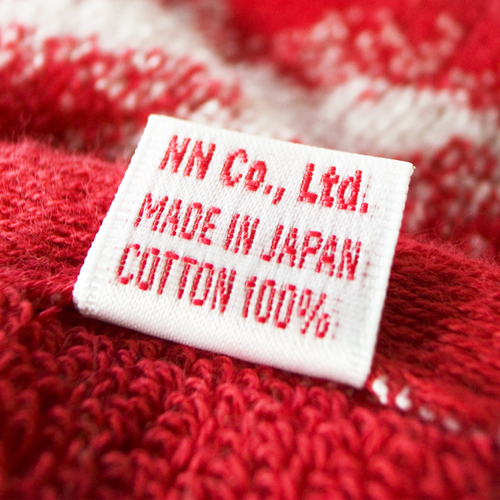 size : W900mm×H330mm / price : 1,800yen / Made in JAPAN / Cotton 100%
stock number : NNNTL 001 / Approved number of Imabari Towel : 2014-706 /
Registration number of the trademark : 5734794
Please note this towel with other things when washing ..color.. fall of some to beginning use.
Shop
JAPAN
TiNoM (Fukuoka, Tenjin)
Mizutama Cafe (Kumamoto, Yamato)
BUSSHOZAN-ONSEN(Kagawa, Takamatsu)
be my Gift (Tokyo, SEIBU Ikebukuro 6F)
VILLAGE VANGUARD
SOUVENIR FROM TOKYO (Tokyo, Roppongi)
Tokyo's Tokyo (Tokyo, Haneda airport Terminal 2/TOKYU PLAZA OMOTESANDO HARAJUKU)
WEB
Spoon&Tamago | Product page
CJ MART | Product page
MITSUBAI TOKYO | Product page
Medium
EXHIBITION
"Press Photo Exhibition 2011, 42th" 2011/12/16-25
NEWSPAPER
"The Asahi Shimbun" 2014/1/30
"The Japan Agricultural News" 2011/3/12
"The Yomiuri Shimbun" 2010/4/24
"The Asahi Shimbun" 2010/3/4
"THE SANKEI SHIMBUN" 2009/11/14
"Nikkei MJ" 2009/11/2
MAGAZINE
"thankyou" 2013/10 issue
"Begin" 2013/3 issue
"Zipper" 2012/4
"JAPANMARKT" 2011/9 issue
"mono magazine" 2011/7/2
"NEO TOKYO" 2011/Spring
"MELLODA" 2011/Spring
"Better Home" 2011/2 issue
"Men'sJOKER" 2011/2 issue
"metro min." 2010/12/20
"needs" 2010/10/15
"DIME" 2010/7/6
"ORANGE PAGE" 2010/3/2
"smart" 2010/3 issue
"Niigata Komachi" 2010/3 issue
"R25" 2009/11/19
"Begin" 2009/12 issue
TV
RSK Television "KOISURU SUMAHO JYOSIBU" 2015/8/28
Fuji Television "Super NEWS" 2014/4/25
Nippon Television "MERENGE NO KIMOCHI" 2013/8/24
TV TOKYO "DANSHI GOHAN" 2011/5/15
Nippon Television "Oha!4 NEWS LIVE" 2010/6/28
TBS "HIRUOBI!" 2009/11/16
RADIO
K-MIX "CARAMEL POCKET" 2009/11/12
WEB
"Spoon&Tamago"
"Daily Portal Z"
"nikkei TRENDYnet"
"Walker plus"
"MYCOM JOURNAL"
"GIZMODO JAPAN"
"YAKINIQUEST"
Event
EATRIUM@AquviiTOKYO
MITSUBAI OSAKA@Umeda OPA
green marche aux puces
SONICART@LOUDPARK
SONICART@ALTERNATIVE TOKYO
SONICART@SPRINGROOVE
SONICART@PUNKSPRING
Busshouzan Machiichi
SPECTACLE IN THE FARM
SONICART@SUMMER SONIC
Rooko Meets Art 2015 (Kobe, Rokko) 09/12-11/23
Project
"365-Day Charming Everyday Things"
Contact