SONICART official website
Client, Design:Takaaki Numano (MINDWARP)
Art direction:Nobumasa Takahashi
Web direction, Html cording:Seiko Makita
We produced the official website of art event SONICART which is performing live in a large-scale music festival including SUMMER SONIC.
In order to take out the feeling of the live for every event, a photograph is greatly displayed on a top page, and it is in powerful composition.
Top Page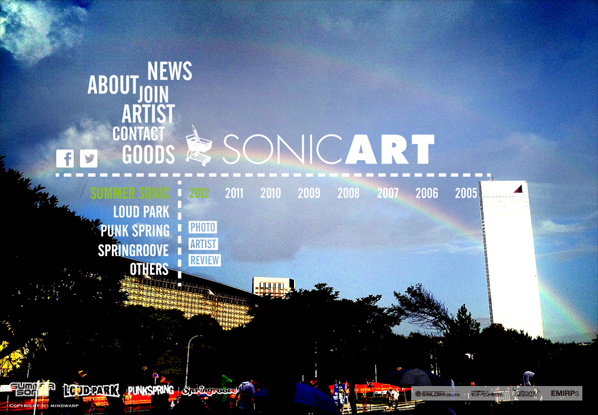 Photographs are displayed with a slide show.
News Page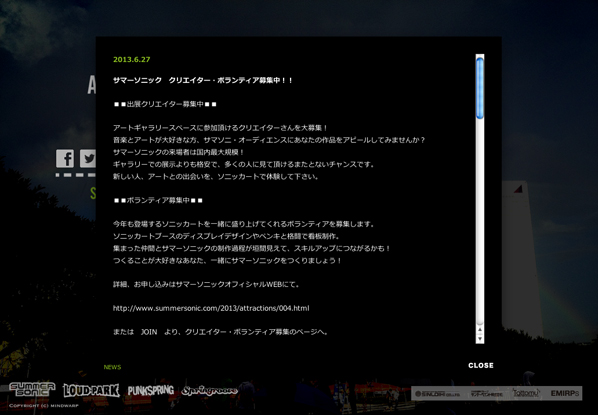 The element of the TOP page is left, and displayed in layers with a light box.
Link
SONICART
SUMMER SONIC
MINDWARP
Nobumasa Takahashi